Product Overview
A full set of double shot keycaps for Cherry switched, USA layout, Filco Majestouch keyboards.
This set contains every keycap for the full size 104 key USA Majestouch keyboard but will fit a USA Tenkeyless too.
These keycaps come with costar stabilizers glued in place. You can CAREFULLY remove them for Cherry stabs.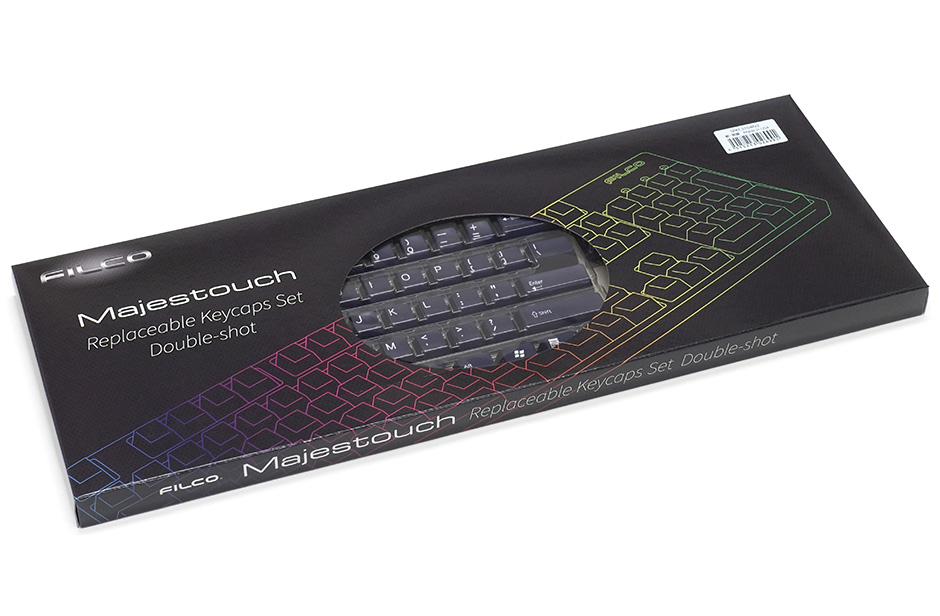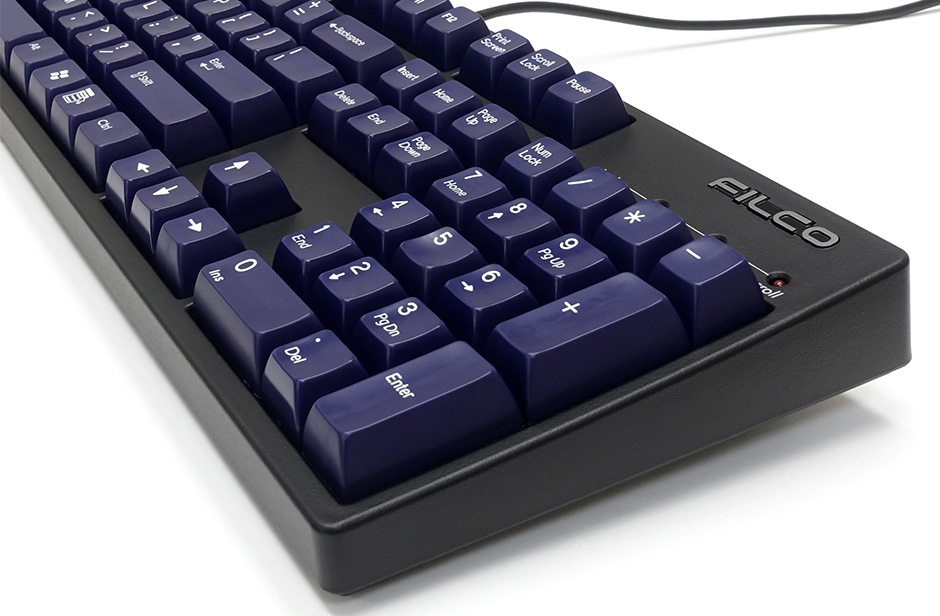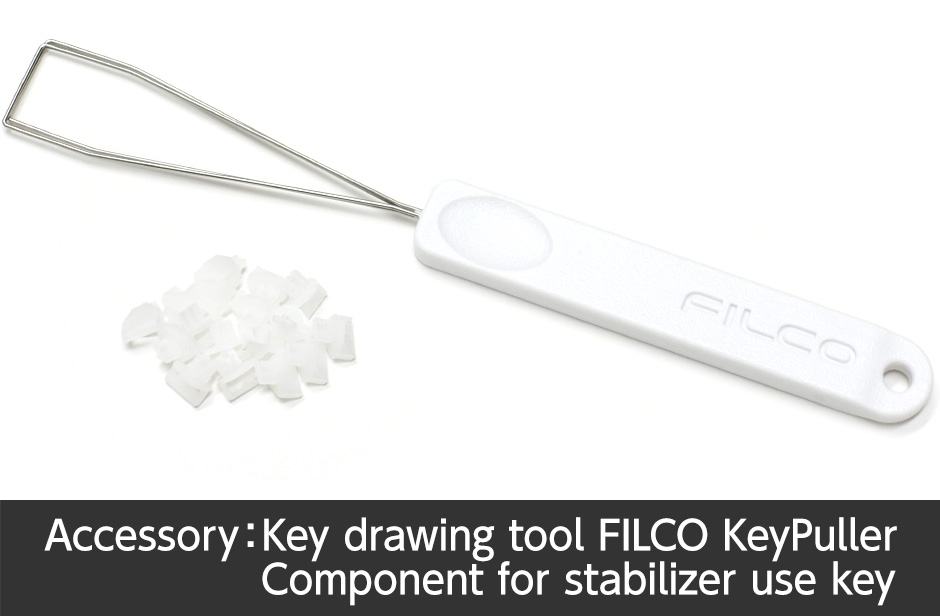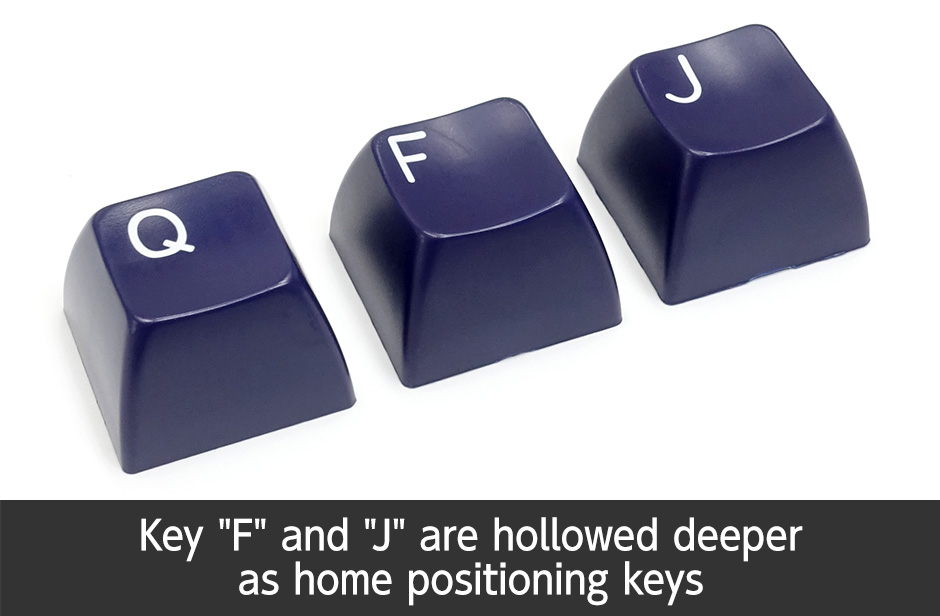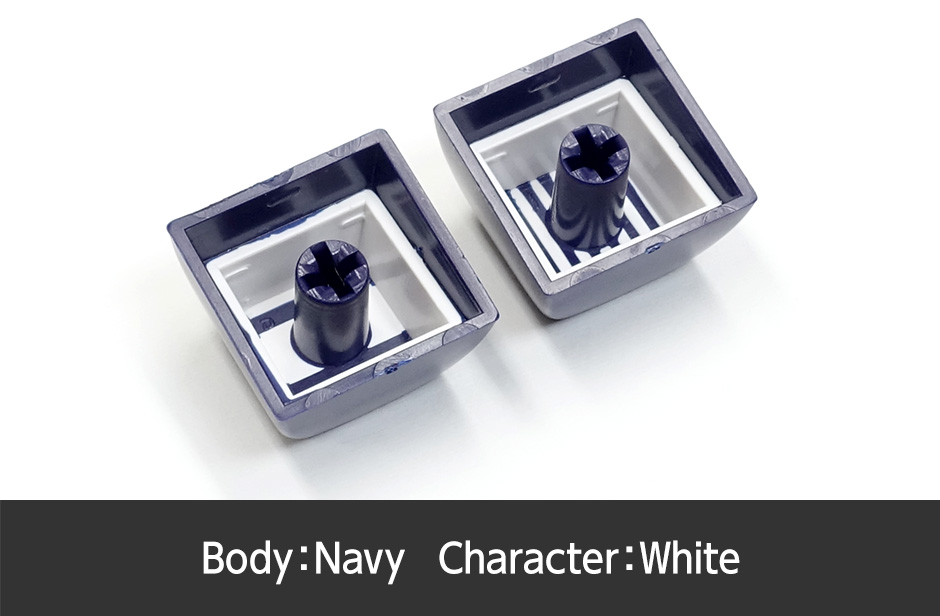 ---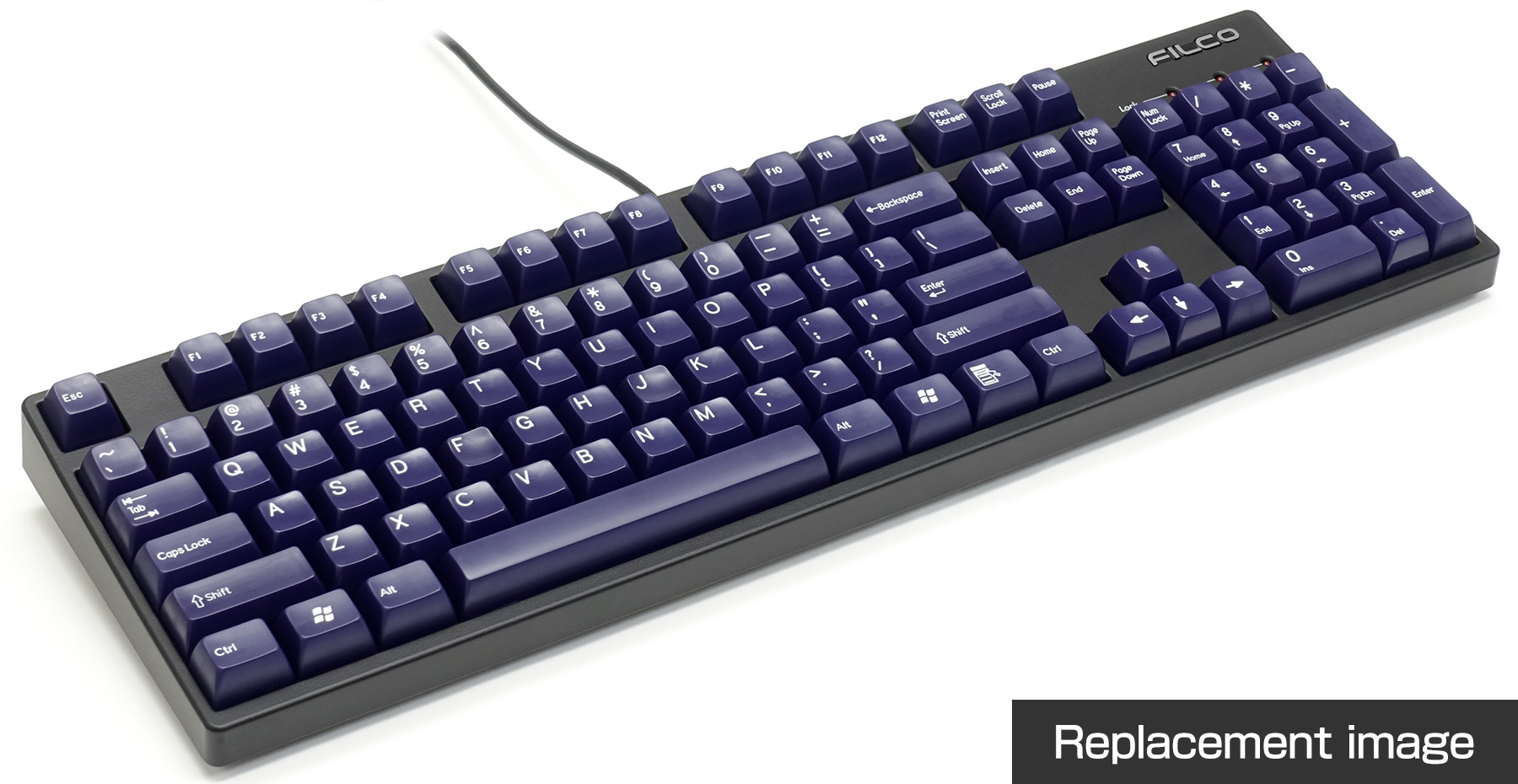 * Replacement image. Keyboard is sold separately.
---
Double-shot keycap set for Majestouch 2
Double shot are made in two "shots" of plastic.
Thanks to these double molded structure, legends would never wear out.
They have a higher and thicker profile than original Majestouch keycaps to give you a good new typing feel.
You can now experience new typing feel on your own!
Keycaps are smooth surfaced and they fit to your fingertips perfectly.
The top row has an extra high profile than other rows and you can reach it easily.
Legends are printed in a bigger size, so they are recommended for people who prefer better legibility.

---
For Keys using Stabilizer
Majestouch series use stabilizer components on larger keys to ensure parallel action, a steel rod, for bigger keys such as Shift, Space or Enter keys.
Stabilizer needs a small white lug to fix in place.
There is a direction on the small white component to place into fitting hole on the keycap just like the image shown below.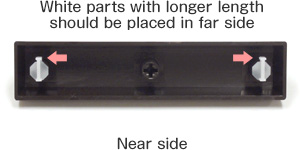 Place white parts with longer length in far side.
---
How to unfix the key using stabilizer
1. For Majestouch series, large-sized key of "Shift key", "space key" and "Enter key" are using stabilizers (part of wire). In order not to break the component and wire, it is necessary to remove prudently for these keys.

* Housing is taken off first for taking photos.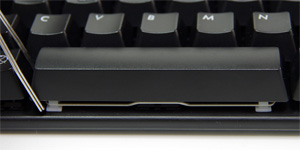 2. White component is located in backside of the key cap and wire is plugged into the hole.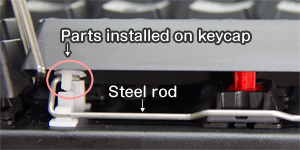 3. While holding down the wire with precise driver, shift the key cap to side, which able to pull out the wire from the white component.
Please note when unreasonable power is applied, there is a possibility the component and wire might break.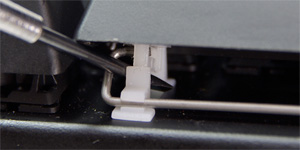 4. Pull out the wire from the white component also on the other side to finish. To set the key cap again, procedure is done conversely above.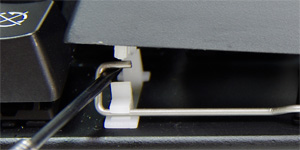 By any chance if the key cap, component, wire or key switch is broken,
please be noted that repairs will be made at a reasonable charge of cost.
---
Compatible models
Majestouch Full size Keyboard
Majestouch Tenkeyless size Keyboard

* Some of the legends do not correspond to the legends on Majestouch Convertible series
* Some of the keycaps do not fit on MINILA AIR series due to keycap size difference
* This product is not compatible with Cherry MX Low profile switch models
---
Specification
| | |
| --- | --- |
| Number of key | 104 keys |
| Material | ABS |
| Accessory | Key drawing tool FILCO KeyPuller, Component for stabilizer use key |