Product Overview
High-quality mechanical keyboard has enhanced US 87-key layout, designed in Japan, now in Australia!
Tactile feel, Cherry MX Pink Switches, 30% quieter than traditional mechanical switch
https://www.diatec.co.jp/en/det.php?prod_c=2270
Designed-in-Japan, made in Taiwan, rigid structure
Please note: As these keyboards are mechanical in nature, there will usually be very slight variations in the tonal quality of the clicking sounds that the keys make.
Factors such as the location of each key on it's circuit board influence how closely the key is bound to the standoffs that secure the circuit board to the base, and so on. These slight variations are regarded as normal by the manufacturers.
| | |
| --- | --- |
| Model Number : | FKBN87MPS/EB2 |
| Product Name : | Majestouch 2 Tenkeyless S [PinkSwitch/Tenkeyless/US ASCII] |
| JAN Cord : | 4515213011942 |
[30% quieter than traditional mechanical switch]

Main part of the keyboard, a switch, we use Cherry MX Silent Red which reduces typing noise up to 30%.


This is a perfect keyboard those who love mechanical keyboards and want to use it in an office or in a house without worrying the typing noise you make.

Cherry MX SILENT Pink Switch :
Cherry MX Silent Red is a linear switch without a click. It uses same specification as traditional Cherry MX Red switch.


You can type smoothly with the activation force of 45cN, very lightly.



This switch is officially named "Cherry MX Silent Red switch" however we, Diatec, internally refers it as "PINK switch" to distinguish from traditional Cherry MX Red switch.




[PC board got all renewed! It devliers you a better duration, quality and typing feel!]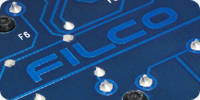 Double layers is adopted for a new board. Through a hole of each switch has been firmly soldered.
With this, it can release any excess load or vibration that you make when you type in to a board not only to a metal plate inside. It enables you to enjoy a better typing feel!





[A true N-key rollover]

It is the functionality by which all the typed keys are recognized on the PC,
evenwhen many keys are typed simulteneously.
All the keys typed simulteneously are recognized on the PS/2.
(Limited to 6 keys typed simulteneously for the USB due to the specifications of USB.)
A completely dedicated electronic circuitry to this model !
On our models a diode is soldered on the printed circuit for every key switch to prevent from countercurrency.




Compatiblity with USB and PS/2

A USB cable is connected to the keyboard. Plug&Play is available on each Windows system.
A PS/2 interface is also available to use the PS/2 Conversion Adapter included in the package.




US ASCII Key Arrangement